Aktualności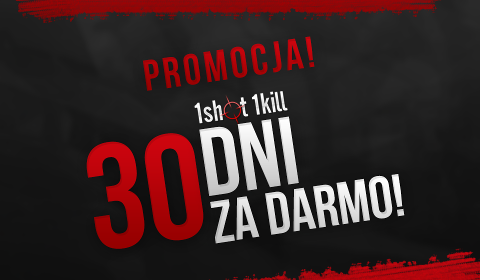 Nadchodzi rok 2018, a my staramy się, aby był on dla naszych klientów jeszcze lepszy niż 2017 :) Od dziś do końca stycznia przy zakupie serwera publicznego dowolnej gry możesz otrzymać 30 dni gratis! Wystarczy zgłosić się do nas poprzez helpdesk w ciągu 7 dni od zakupu.
Komentarzy: 7
2018-01-08, 12:59
#1
szczotek6666
dobra ppromocja
2018-07-12, 06:40
#2
james7595
2018-07-18, 06:41
#3
Assignment Help Experts
Your blog posts are more interesting and impressive. I think there are many people like and visit it regularly, including me.I actually appreciate your own position and I will be sure to come back here. Best Assignment Help New Zealand Hire top class assignment help services from assignment experts in Newzealand. High class services are offered to clients all over the world to ensure high level of customer satisfaction.
https://www.assignmenthelpexperts.com/new-zealand/
2018-07-23, 05:20
#4
ocean123
2018-07-31, 05:33
#5
20170609yueqin
2018-08-01, 09:29
#6
XUXUXU
2018-08-09, 07:13
#7
nurr21436